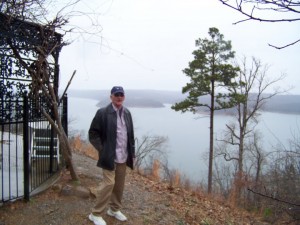 I see my job: As changing the lives of my students for the better.
E. Clifton Davis (Ellis) is the name I was born with.
email: casinoforum.club@gmail.com
Address: I live in N.E. Arkansas (Ozarks) in the middle of nowhere
transplanted from upstate NY (Adirondacks)
born in Charleston SC on the ocean
Spent a lot of time in Europe both Continental and UK
Started out as a life guard
and went to work for the Corporations after college
GE, GD, Singer, Revere, Heatilator
Degreed in Architecture, Engineering and Business
Ended up at 30 Rock, yep, same as the TV show
switched to teaching college S.U.N.Y.
Taught Math, Physics, Calculus
10 years in the military (Medic) 1963-1973
Wrote NBJ (New Blackjack) in 1986
Started playing casinos full time in 1988
Began teaching Bac and BJ in 1990
Beloved daughter Beth passed away in 1992, after she passed away from asthma, I created a $28,000 scholarship for respiratory therapy students at SUNY University (The funds were donated by my blackjack students).
Also beloved Wife, Kathy passed away in 1994. And beloved Son Mark passed away 2012.
My life now is totally devoted to my students.
I had a stroke in 1996 and 5 way bypass in 1997. Moved to Arkansas in 1998.
from Saratoga Springs, NY yep the horse track town and home to the rich and famous and the first casino in the US – The Canfield Casino
Fully recovered in 1999.
And I'm sure that's more than you wanted to know.
But, I'm 75 years old and still of sound mind & body and still score a 160 IQ but my health is suffering from a hard and full life.
The Final Word will be my last book. I'm sure it will become famous long after I'm dead.
Here is how I look at it:
I beat casinos because I understand their "strategies" to use a polite word – both Bac and BJ
I know it. They know I know it. And I know they know I know it. Whew – say THAT 3 times fast.
The Final Word manual is worth $10,000 and it will sell for that one day long after I'm dead.
Why? Because it gets right to the real root of the problem – what you are really up against.
And it is the ONLY source of that information and always will be.
Armed with that information, a player can make 100 times $10,000.
Three of my students have already done that, two of them – twice that.
And I'd like to see 100 more do that during my life time.
So, I'm in a hurry! I can't sell this book for $10,000. I don't have the time.
So, Im selling it for $1000.
Now, when I say YOU can make a million dollars too,
I'm not talking about the whales who bet a million dollars a hand.
I'm talking about starting out at $10 units – just like my 3 millionaires started out – just like YOU are starting out.
So OK, I offered a discount even from that to my BTC students.
But I am no longer with BTC.
Never-the-less, I will still honor that offer.
You all know who you are and what my offer was. No point in going into it here.
But right now, you can buy right here at that price even though it says the price is $1000.
You know who you are and I know who you are and I will verify your purchase at that price offer.
Just mention your BTC user name so I can verify you.
That offer stands until Aug 30.
I also offered a $250 early bird discount to anyone else who buys before Aug 30.
After Aug 30 the price is $1000 and it won't stay there long.
Completion is scheduled for 2 months from now depending on my 4 testers and my health.
The manual contains a new 2Hi system as a safe and conservative way to play for new guys while they are learning.
It contains NOR structured into 5 systems: S40, OTB4L, TB4L, F1 and 2, and Repeats.
For S40 and OTB4L I will teach you the best way to select your mode according to the OR count.
Nor is, by far, the best way to play regular cards casinos. Most of the US except Las Vegas.
But for factory cards casinos – Las Vegas, a few other US casinos, and Asia.
I'll teach you MDB+ which has the highest hit rate in the history of Baccarat.
AND, I'll teach you RSAP which might be even better.
But it would be hard to convince way2fast here, who is about a million ahead playing strictly MDB+.
OK, that's all of the systems in the manual because that's all you need.
But you new guys:
Look, anybody can learn the systems. They are the best in the world. They are very easy. You can learn any of them in a half hour or less. You need them to become a winner. They equip you. They are like arrows in your quiver. But the systems alone won't make you a winner –
Once you know the systems, to win, you need casino savvy. THAT is what I will teach you.
The secret to winning is playing the right system at the right time.
The casino may SEEM nice. But NO, they are out to beat you. That's what they do! They hate you. You need to know what they are saying behind your back – how they are planning to beat you – what kind of shoe they are throwing at you and how to beat that shoe you are faced with right now.
Every casino is vulnerable to a head's up player who understands the game and what he's up against.
THAT is what I will teach you.
Let me tell you a little war story that will help you understand.
There was a rather secret Asian high stakes room upstairs at Caesar's Vegas. It may still be there for all I know. At $100 units the table max is $50,000. At $1000 units it's $100,000. I played there many times before I was finally thrown out. I NEVER lost a shoe there. Why? How? Because I saw right through their very simple but very effective strategy.
Here is the deal there! It is all 14 player touch games new cards every shoe. Each group of 14 players is assigned the same seat at two different tables on opposite sides of the room. While you are playing one table they are setting up the other across the room. So nobody sees the set up.
My first night there I watched a table set up. It was immediately obvious to me they were setting up for streak. The palm wash was only 30 seconds and the following shuffle was very quick and cursory. That's a dead givaway for someone with my experience.
So then I watched the set up at the other table. Sure enough they were setting up for chop – a full 60 second finger wash followed by a long elaborate shuffle – sure signs of chop.
So THEN and only then, I played at $100 units. I think I was the only player in the room not playing $1000 units. But I had good reason. I wanted to avoid getting ejected. This was a gold mine to me – free money.
I simply played S40 at the chop table and TB4L at the streak table. I couldn't lose.
So I played there many nights winning 20 units a shoe virtually every shoe. The Asians never caught on.
Until one fateful night:
The very polite Asian next to me said: "I've been watching you many times. You never lose. I'm $70,000 down. Do you mind if I follow you?" Whereupon I said: "please, be my guest."
And he did, with $1000 units, betting far more units than my 123 prog called for.
He went from $70,000 down to $70,000 up in 3 shoes.
The casino Mgr didn't say a word to him, but to me he said: "Buddy, you're out of here."
"What for" I asked.
"You are using a score card from a different casino!"
I had a good laugh ovet that. So did the whole table.
I left quietly – as usual. I'm used to getting ejected.
Hey, it was good while it lasted!
Are you catching my drift?
I have a LOT to teach you!
3 thoughts on "
E. Clifton Davis Bio

"